Know Before You Go
Taking a little time before you hit the trails to plan your hike or ride can help to ensure a fun outdoor adventure. Trails can lead you to places that roads can't reach, offer you new perspective, and give you a chance to reconnect with friends, family, or even with your pup in a stress-free environment.
With the proper preparation, you and your group can find the best trail to meet your needs and have the adequate resources to respond to any challenges. Before you head out:
Download the Trail LA County app on the App Store or get it on Google Play. Thanks to offline mapping you'll stay on the trail even when you have no cell service.
Consider your physical condition and that of your group (including your canine friends), the predicted weather conditions, and the length of the trail and its level of difficulty.
Make sure to give your basic trip information (where you're going, when you plan to return) to a friend or loved one who won't be going out on the trail.
Contact your local land manager if you are unsure about what you can and can't do in a given area.
Recognize that you can shorten or lengthen your planned route to suit your needs or to accommodate the weather.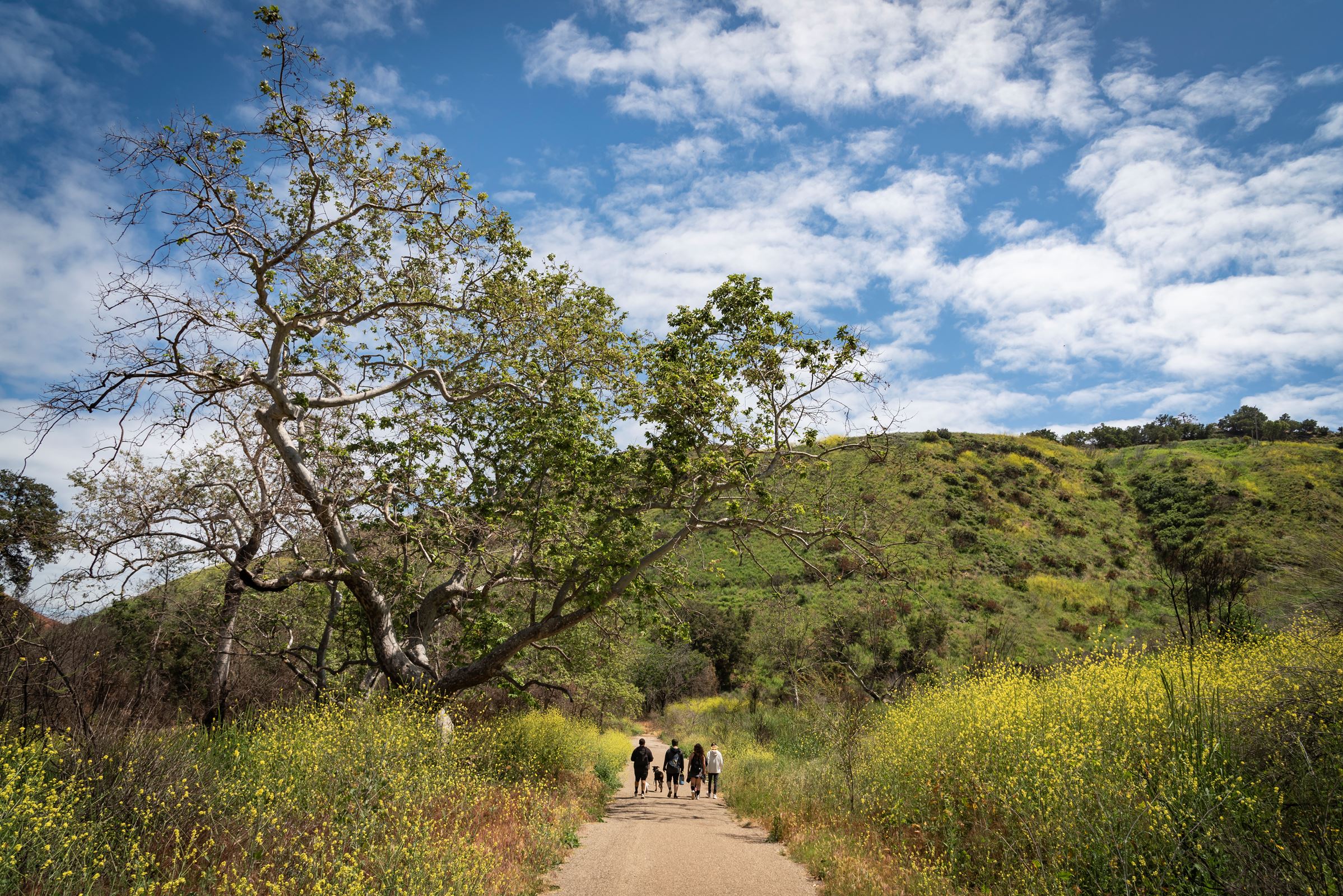 Outdoor Checklist
After you've chosen a backpack that fits comfortably, adjust the shoulder straps and hip belt to reduce strain on your shoulders and back. Day hikes don't require too much, but please review the packing guide for the essentials you should plan on packing:
Plenty of water – bring enough for you plus enough for your children and/or your dog
Trail Map, compass, GPS or other navigation tools
Extra Food – pack high energy snacks, and bring more than you anticipate you'll need
First Aid kit
Insect repellent
Extra clothing – Don't forget to layer and plan for sudden shifts in the weather
Sun protection – Sunglasses, sun hat, and sunscreen
Multi-Purpose tool or knife – plus any bike or equestrian equipment you might need.
Flashlight or headlamp (optional)
Camera and binoculars (optional)
Trekking poles (optional)
Cash for fees when applicable
Take extra water with you
Plan your route ahead of time
Protect yourself from the sun