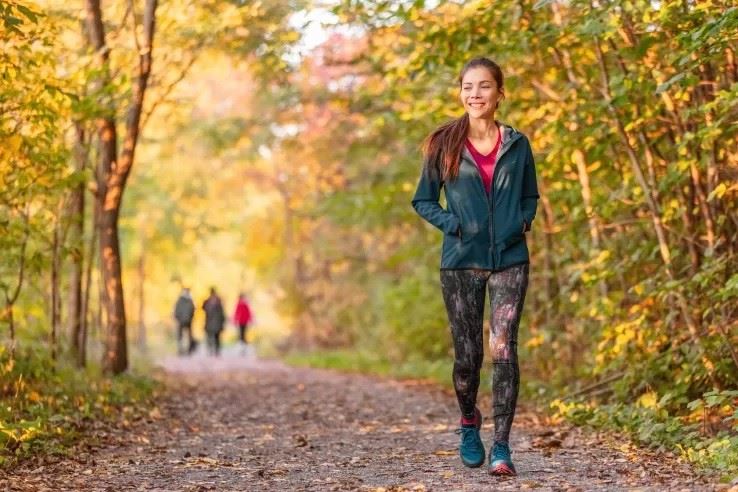 Parks and Recreation as a Health Solution
Parks and Recreation as a Health Solution
July 4, 2023, 6:00 AM PDT
By: Clement Lau
https://www.planetizen.com/news/2023/07/124417-parks-and-recreation-health-solution
Photo: Maridav / Adobe Stock
New research by the Trust for Public Land explores connections between urban parks and health, building on prior research and offering insights such as the growing importance of partnerships with health organizations.
When you are feeling stressed or overwhelmed, you may want to spend some time at a park. Numerous studies have documented the physical and mental health benefits that parks offer. Adding to this literature, the Trust for Public Land (TPL) recently published a new report called "The Power of Parks to Promote Health" in conjunction with the release of its annual ranking of cities based on their park systems (ParkScore).
The report reveals that park systems are working in new ways with other organizations in communities to create programs and services focused on producing better health outcomes, including partnerships with health-care insurance companies and health-care providers. In fact, a majority of the 100 cities in the ParkScore rankings have a formal partnership with a health-care institution of some sort, and in a quarter of them, a health organization is providing funding or staff for health programs. Overall, TPL found over 800 examples of programs with targeted health outcomes.
TPL also shows that the better the park system, the greater the health benefits. On average, TPL reports that people living in cities in its top 25 are 21 percent less likely to be physically inactive and 9 percent less likely to have mental health problems than those in the bottom 25.
For details, please read the source article by Carl Smith.
FULL STORY: Stressed, Overwhelmed, Out of Shape? There Is a Park for That